24-08-2017
Repair after nosewheel up landing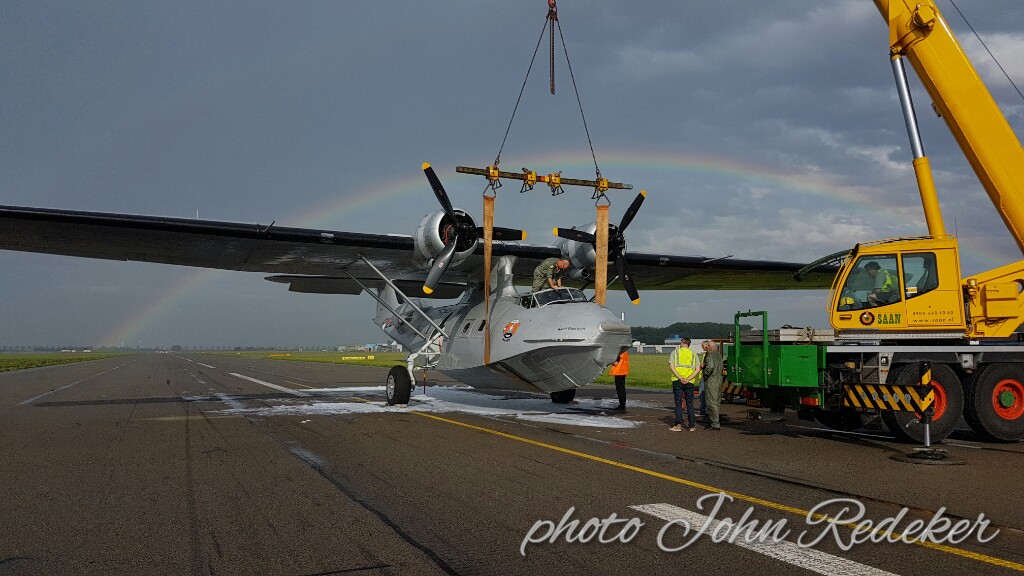 Lelystad Airport 23 aug. 2017.

On august 15 2017 made the Catalina, as known, an nosewheel up landing.
After that, all occupants could leave the plane without any problems.

The Dutch Safety Board is investigating this incident.
Now it is not claer when this investigation is finished.
In the meantime it is allowed to start the repair of the Catalina.

For everyone, who has made a reservation for September, is the situation not very clear.
As long as the investigation is not finished, we can not tell if the planned flights in september can go on.
The following possibilities appear:

1) Of course we hope to do the Splash&Go flights as soon as possible.

2) It is also possible we get permission to fly, but without the waterlandings.

3) If it is not possible to fly in September, we do investigate if the Dutch Dakota Association can and will take over some flights.

The General Conditions remain as they are.

As soon as there is more news, we publish this immediately.