Open Hangar day 2018
When : 27-01-2018
Where : Roadrunnerweg 100 8218PH Lelystad Airport
Link to event :
https://www.facebook.com/DutchCatalina/
Contact :
vrienden@catalina-pby.nl
Details :
Informal hangar day for the regular donors. Simpel reception. Volunteers working on the Catalina. Also volunteers are present to answer youre questions. You can buy promotion articles.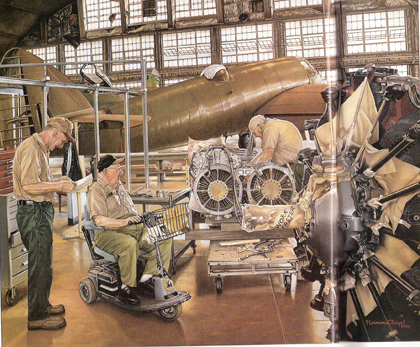 We would like to give the regular donors the opportunity to come and admire the Catalina in the hangar during the maintenance.
We want to do this on Saturday January 27 2018. You are welcome between 13:00 and 16:00.
The regular donors, who also get an invitation, we want to welcome them in a simple way, only coffee, a slice of cake, and / or a soft drink.
This all to keep the cost low.
We want to ensure that volunteers are working at the Catalina in this time, and that there are volunteers who can answer your questions.
Also promotion stand is present, so maybe you can ga home with a T-shirt or a cap, maybe more.
You can become a regular donor to in the hangar.